TEST - Bristol Water Fisheries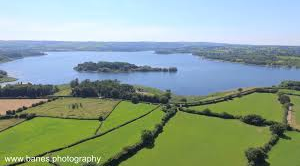 Chew Valley is well renowned for its scenic beauty and top quality fly fishing. The size and condition of the trout caught here is second to none and anglers find success using a wide variety of fishing methods and fly patterns making it a popular competition venue. Opened in 1956 Chew is a relatively shallow reservoir with an average depth of only 14ft at top level and a maximum depth of just 37ft.

Blagdon Lake covers 440 acres and is classified as a SSSI by Natural England for its' wildflower meadows and bird populations. The long, narrow shape makes it ideal for both boat and bank fishing.......X

The Barrows consist of three concrete bowl type reservoirs. They are large enough to offer a real challenge, but not so big as to be intimidating, making them ideal for the angler who wants to learn the skills, flies and tactics for approaching larger waters.