« FIPS Mouche World Fly Fishing Championship »

Sectors

Gold - FRANCE Julien Daguillanes
13 plc pts, 65,960 fish pts, 86 fish caught
Silver - SPAIN Jordi Cortina
14 plc pts, 54,980 fish pts, 70 fish caught
Bronze - USA Lance Egan
18 plc pts, 46,240 fish pts, 60 fish caught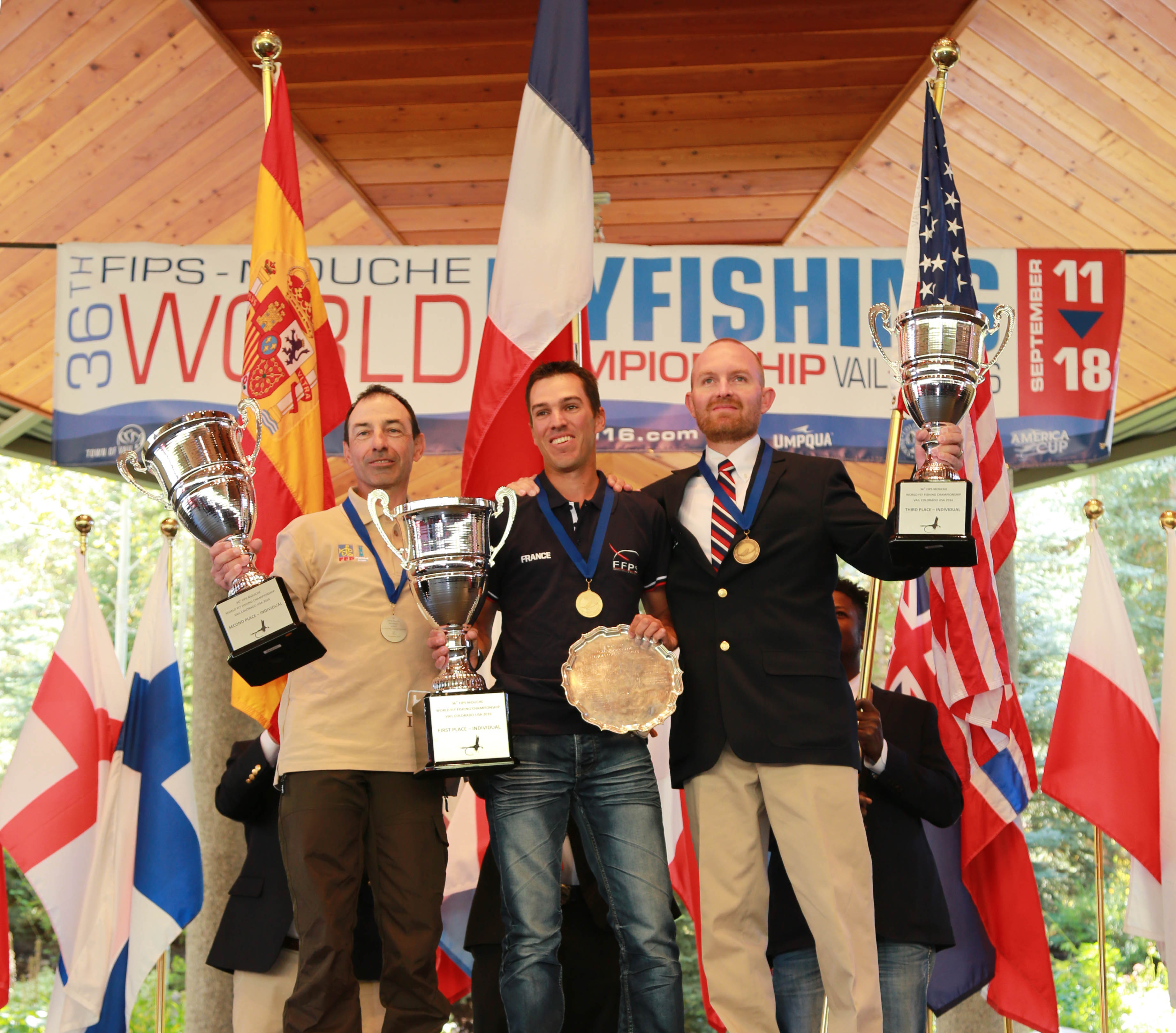 Gold Team Spain
133 plc pts, 230,560 fish pts, 320 fish caught
Silver Team France
150 plc pts, 223,040 fish pts, 293 fish caught
Bronze - USA Lance Egan
162 plc pts, 214,140 fish pts, 289 fish caught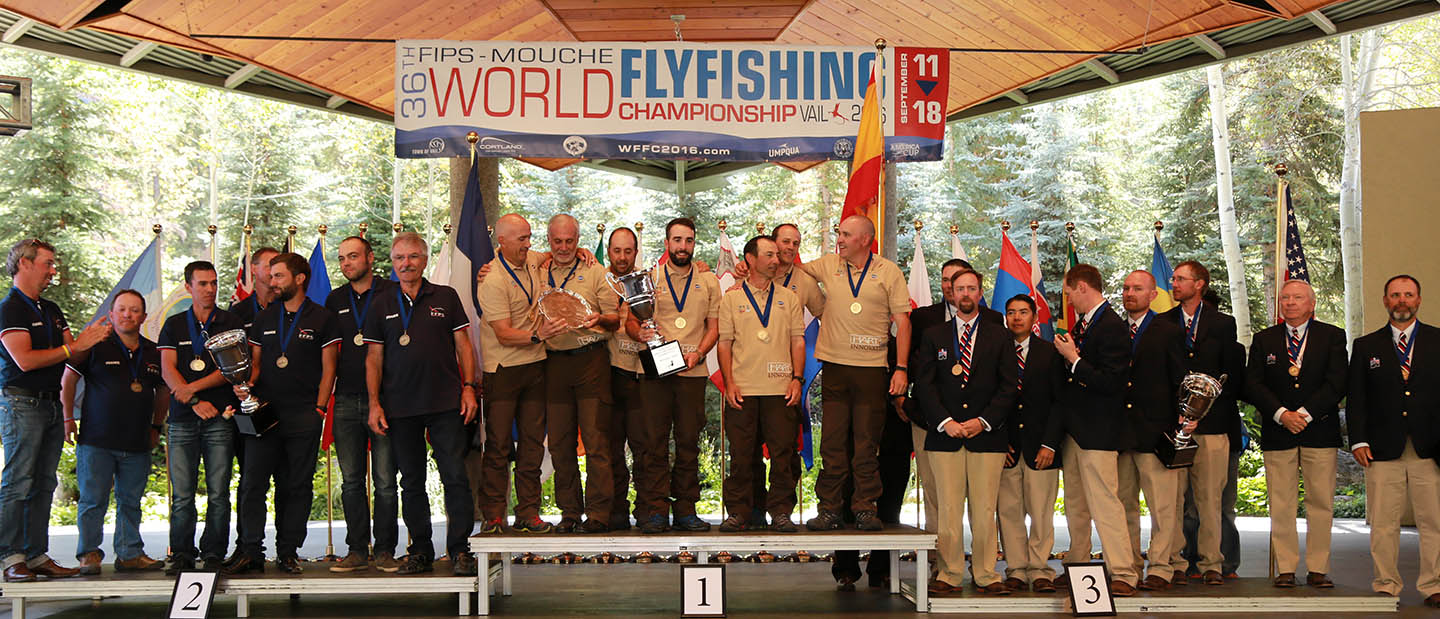 Sector 1
EAGLE RIVER - Wolcott
The Eagle River is an excellent freestone river with prolific hatches and outstanding trout populations. The headwaters flow from high above Camp Hale south to Minturn and into the Vail Valley. The Eagle is noted for its excellent dry fly fishing for wild brown and rainbow trout. Sizable fish holding in deep pockets keep anglers alert for that 'fish of a lifetime'. Thank you to Vail Rod & Gun Club, Eagle Springs Golf Club, and Minturn Anglers for access to this private water.
Sector 2
EAGLE RIVER - Gypsum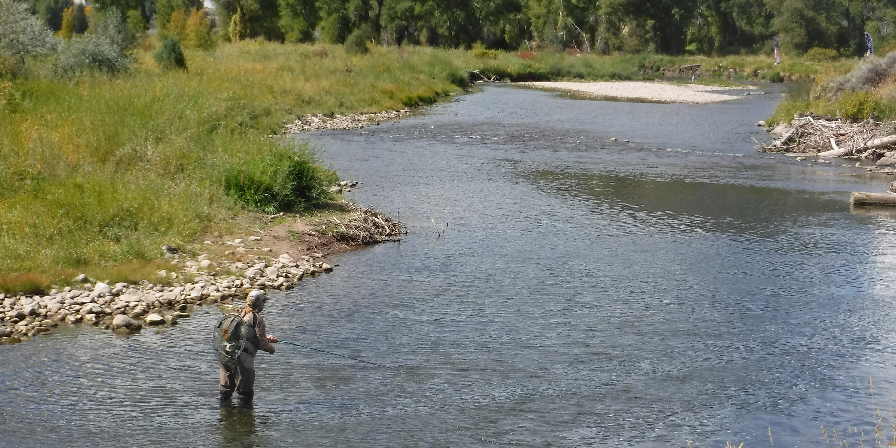 Colorado State Wildlife Area - Gypsum Ponds provides over two miles of the Eagle River flowing through the Town of Gypsum and meandering to its confluence with the Colorado River. This area offers classic trout water with cut banks, bushy edges, and slick river rocks. Extraordinary fly fishing in all seasons as long pools and natural features give anglers ample opportunities to catch wild trout. Thank you to the Town of Gypsum and Colorado Parks and Wildlife for use of this outstanding, public area.
The Colorado River Ranch played host to the iconic Colorado River venue. Soaring eagles, working cattle, and passing passenger trains make this the most western setting of all the sectors. The river flows through spectacular canyon country opening into a valley abundant with trout and beauty. Wide open waters provide fish for all anglers to catch in this special area of the American West. Thank you to the Colorado River Ranch, The Dhanda Family, and Scott & Jennifer Jones for access to this private water.
Sylvan Lake State Park is a high altitude loch style venue that showcases all the alpine beauty the Rocky Mountains can offer. Brook and Rainbow trout are abundant and provide exciting opportunities for anglers in boats or on shore. Golden aspens, tall pines, and scenic mountain ridges make this venue a favorite for all visitors. Thank you to Colorado Parks and Wildlife for use of this beautiful, public area.
Address:
Sylvan Lake State Park, Eagle, CO
The Blue River is the perfect venue to test anglers in deep runs with big rock structures and fast moving water. Clear water flowing from Green Mountain Reservoir ensures plentiful trout and optimal conditions for fly fishing. The ranch with hay fields blowing, deer and moose roaming, and hawks in the air will provide anglers with memories of a lifetime. Thank you to the Blue Valley Ranch, The Jones Family, Sherry Steuben, Brien Rose, BLM, and Blue Valley Acres Land Share 1 & 2 for access to this private water.
Address:
Blue River, Kremmling, CO